WE PLANT TREES FOR EVERY ORDER
Updated August 8th, 2022
In today's world, it is even more important to live sustainably and to protect our nature. This is the reason why we at Home Relax have decided to plant a tree for every order. By ordering from Home Relax you support us in planting trees all over the world, reforesting diseased forests and in general making a positive contribution to our environment. We thank you very much for your support.
Trees we have planted: https://ecologi.com/homerelax
Number Of Trees Planted: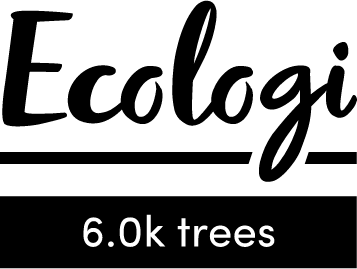 RECENT PROJECT:
Mangrove planting in Madagascar
Context
Madagascar is an island country in the Indian Ocean, approximately 400 kilometres off the coast of East Africa. It is the world's second largest island country, after Indonesia, and the island of Madagascar itself is the fourth largest island in the world. The country is considered a biodiversity hotspot, and over 90% of its wildlife is found nowhere else on Earth.
In recent years, vast areas of Madagascar's original forests have been destroyed, displacing entire animal species and diminishing local people's ability to farm and live on the land. Entire mangrove estuaries are also gone, leaving the bare earth to wash away into the sea. These mangrove forests are not only crucial carbon sinks, they also provide habitats for a wide range of marine species that live in the shallows, and provide vital coastal protection from floods and storms.
Planting Partner
Our projects in Mozambique are run by Eden Reforestation Projects ('Eden') – a 501(c)(3) non-profit whose mission is to provide fair-wage employment to impoverished villagers as agents of global forest restoration.
Eden hire local people to grow, plant, and guard to maturity the trees planted through funding from our community – on a massive scale. As well as restoring forest ecosystems, Eden's "Employ to Plant" methodology results in multiple positive socioeconomic and environment impacts.
Coastal mangrove restoration in Marotaola
Mangroves are a small, coastal tree species that occur worldwide in the tropics and subtropics, and are particularly proficient at absorbing carbon and storing it in their extensive root systems underground. Carbon stored in mangrove forests is considered blue carbon, because it is stored on the coast. In addition to their excellent carbon sequestration abilities, mangroves provide excellent flood and storm protection to the coastal area itself.
Our mangrove restoration efforts in Madagascar support planting locations on parcels of coastal land to the North West of the island, near Mahajanga. Whilst the combined restoration area is wider, to date we have funded mangrove planting spanning an area of around 600 hectares of this degraded coastal region – and as each small pocket of land is planted, our community's funding is directed to support further planting, further along the coast. 
All our projects are managed by Ecologi.